Articles
Details

Category: Martin Hill
Created on

26 November 2013

Written by

Martin Hill

Hits:

894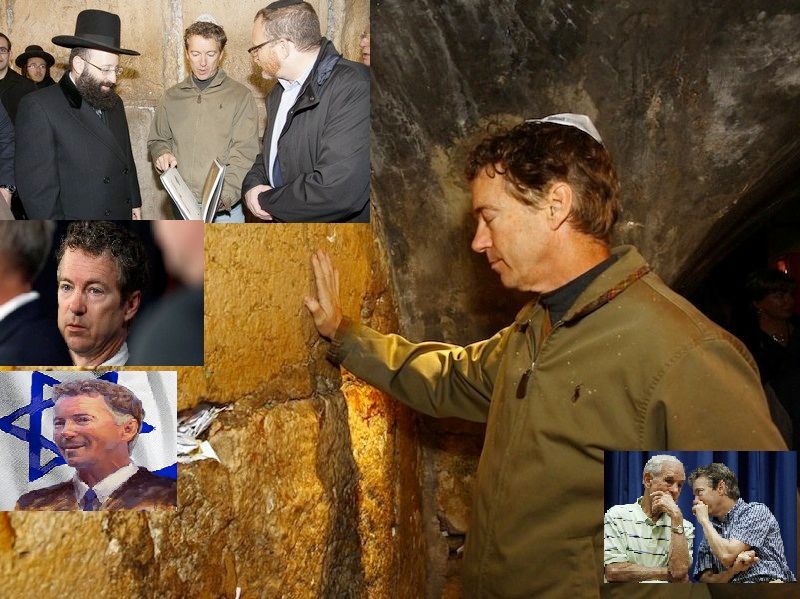 In case you missed this absurd joke, the latest from yarmulke-wearing Rand Paul. On November 12, 2013 Rand Addressed Cadets at The Citadel in Charleston, S.C and gave these incredible comments:
"Amidst the chaos of the Middle East we have always had one friend that never leaves our side-Israel. As an ally, Israel has never wavered. One thing you can know for sure is you will never see an Israeli burning the American flag.

America has never backed down from a fight-but we should never be a nation that is eager to get involved in nations' conflicts that work against our own national security. President Eisenhower said: "I have one yardstick by which I test every major problem - and that yardstick is: Is it good for America?" Is our current foreign policy good for America? Is our involvement in Egypt, Syria and Pakistan to our benefit-or our detriment?"
Randy also babbled about "When we finally caught Osama Bin Laden, it was in Pakistan..."
The same day Rand gave the speech, Robert Wenzel of EconomicPolicyJournal.com reported that Rand "goes on an insane pro-Israel, militaristic tweeting binge."
Last summer, Rand admitted that he visits with Israeli groups daily. As for the claims about 'never burning the American flag,' I guess Rand has never heard of the USS Liberty.On June 8, 1967, 34 American sailors were slaughtered by Israel, along with their flag, which the Israelis shot down. As USS Liberty survivor John Hrankowski explained in an interview before his death, "As for our Flag. All American ships fly the flag. Ours was flying until the Israelis shot it down and within seconds another was put up. It was our holiday Ensign, sized 9 feet by 13 feet."
You can watch the video of Paul's speech here.
A version of this article was first published on libertyfight.com.
Please note the new Rebel Site has three types of commenting:

Form 1: Social Media Commenting
Social Media Commenting is intended for those of my readers who would like to discuss one of my articles with their mainstream social media community.

Form 2: Rebel Forum Discussions
For readers who would like to discuss an article in detail can use the discussion form below to start a or take part in a thread - linked to that article - on the Rebel Forum, which can be accessed via the 'Forum' menu item on the top menu of the Rebel Site.

Form 3: Simple Commenting
For readers who prefer to just leave a quick comment without going as far as starting a full Rebel Forum discussion thread.

All three types of commenting can be accessed via the forms below:
No response for this article yet.